Ma Prem Ritambhara is widely travelled and is the talented daughter and associate of the well known Tarot Card Reader, Ma Prem Usha. Ma Usha has been writing columns over the years for leading periodicals and web sites. Ritambhara has received training from her and has been assisting her in all her work. Ritambhara has been reading Tarot cards professionally in Mumbai, Pune, Zurich and New Delhi for the last seven years and continues to do so from her studio at the Taj Mansingh Hotel, New Delhi.
Tarot
December 2018
Message from the Master:
Don't shirk your responsibility! Be intensely alive in the work you do and go on doing whatever is humanly possible, yet at the same time create no tension - trust and allow your doing to become prayer, without attachment to the outcome, says Osho, the Zen master. More...
The Perfect Way
EMOTIONS Freedom form Anger, Jealousy and Fear
News From The World of OSHO
Steve Jobs Last Words
Posted by : PremGeet - Monday, October 31, 2011
Sea Change for HumanityWith his monumental last words, Steve Jobs takes the sting out of death for 7 billion people
Lady Gaga Reveals Love of Books by Osho
Posted by : Paritosh - Saturday, October 29, 2011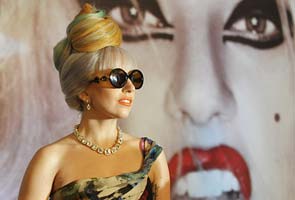 During her first trip to New Delhi at the countrys inaugural Formula One motorsport event, the pop artist tells THR shes been reading a lot on his views of "rebellion." Read more......

Art of ecstacy Cruise retreat with Sw Arun, Mar 2012
Posted by : Samir - Sunday, October 23, 2011
Come Join us for 7 days Osho Meditation Retreat with Swami Anand Arun on board Carnival Splendor. This is a one of a kind 7 days Meditation retreat in USA. Booking is still open. Join us now.
OSHO MEDITATION RETREAT IN USA-2011
Posted by : OWF - Friday, October 21, 2011
Facilitated by Swami Chaitanya Keerti
Swami Chaitanya Keerti facilitated meditation retreats in the US. The Art of Inner Ecstasy was conducted by Swami Chaitanya Keerti and Ma Shivam Aparna, in Southern California, USA from September 16 to18, 2011, at Courtyard Marriott, Hesperia.

Osho Dhyan Shibir
Posted by : swprempritosh - Wednesday, October 19, 2011
Osho Dhyan Utsav Shibir at Osho Vatika, Rajkot. By Maa Yog Neelam. on 17th Nov. 2011 to 20th Nov. 2011
Osho Commune: Is this the first step towards winding it up?
Posted by : Osho Team Poona - Tuesday, October 18, 2011
Pune's Osho Commune is embroiled in controversy since the past few days regarding its petition in the ity Commissioner's office in Mumbai to ''gift'' a part of its property to an obscure trust. Is it just a property deal or an attempt to shut shop?
Osho's Pune commune now riven by property dispute
Posted by : Osho Team Poona - Monday, October 17, 2011
Mumbai, October 15
Osho Rajneesh's 35-acre commune in Pune's upmarket Koregaon Park area is once again in the eye of the storm. This time, a section of the spiritual mystic's followers have accused the trustees running the organisation, mainly foreigners, of attempting to sell the Rs 1,000-crore property to a Pune-based developer linked to a top Maharashtra-based politician.
Oshodham, Delhi
December 3-6
Osho Meditation Camp
___________________
December 7-11
Osho Birthday Celebration
___________________
December 11
Osho Birthday
___________________
December 12-15
Osho Meditation Camp
___________________
December 12-18
No Mind Group
___________________
December 16-22
Awareness Intensive
___________________
More...
KAMLESH PANDEY
(Creative writer, media personality)
Ma Yoga Laxmi was to Osho what Anand was to Gautama
Buddha with one major differencethere is no record or
evidence that Anand's life with Gautama Buddha went
through the number and kinds of twists and turns, ups and
downs, deaths and rebirths that Ma Yoga Laxmi's life was
so blessed to go through with Osho. She not only walked
what Osho talked, she lived it and lived it joyfully. She had
been a witness to the sannyas of thousands of us
sannyasins. She had been our collective envy for her
proximity to Osho as well as our collective tears for what
she enduredbeing closest to Osho meant she received
the maximum and the harshest hits from Osho's Zen stick!
She was one of us and all of us. In Swami Dev Rashid's
The Only Life she touches us once again and Osho's
vision as well as our own hearts finds a lucid voice. A
blessing for Osho lovers and a window for the uninitiated
to Osho's vision and what it means to be a disciple of a
master of masters.
Vasant Joshi (Author)
A rebel, an iconoclast, an enlightened mystic and an intellectual giant, Osho (also known as Acharya Rajneesh and Bhagwan Shree Rajneesh) is all this and more. He brought about a spiritual revolution in the lives of those who cared to grow intellectually. He spoke fearlessly against orthodox religions, priests, politicians, age-old traditions and anything he thought was a hindrance to the anything he thought was a hindrance to the path of self-realisation. This made him the most talked about and controversial mystic of the twentieth century.
Osho, The Luminous Rebel traces the story of Osho from his birth, talking about his spiritual search for truth and the wondrous story of his enlightenment. The book also takes the reader from the early years of Osho's struggle with authority figures, to the much hyped city of Rajneeshpuram in the US and his incarceration in various jails across the US, where he believes he was poisoned by the US government. He was later denied visas in twenty-one countries across the world—events, he reveals, that exposed the true face of 'democracy'.
Osho, The luminous Rebel is for all Osho lovers and admirers, for the uninitiated and the spiritually inclined, and for those who are just curious to know more.
Geeta Darshan
1 to 8