Tarot
April 2020
Message from the Master:
Just look at yourself. You can only be yourself ... there is no possibility that you can be anybody else. You can enjoy it and bloom or you can wither away if you condemn it, says Osho, the Zen master.More...
EMOTIONS Freedom form Anger, Jealousy and Fear
Path Ke Pradeep
And The Grass Grows By Itself
जो बोलैं तो हरिकथा
अन्तर्यात्रा के पथ पर
अंतर्वीणा
कहै कबीर मैं पूरा पाया
बहुरि न ऐसो दांव
News From The World of OSHO
Steve Jobs Last Words
Posted by : PremGeet - Monday, October 31, 2011
Sea Change for HumanityWith his monumental last words, Steve Jobs takes the sting out of death for 7 billion people
Lady Gaga Reveals Love of Books by Osho
Posted by : Paritosh - Saturday, October 29, 2011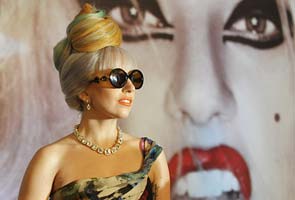 During her first trip to New Delhi at the countrys inaugural Formula One motorsport event, the pop artist tells THR shes been reading a lot on his views of "rebellion." Read more......

Art of ecstacy Cruise retreat with Sw Arun, Mar 2012
Posted by : Samir - Sunday, October 23, 2011
Come Join us for 7 days Osho Meditation Retreat with Swami Anand Arun on board Carnival Splendor. This is a one of a kind 7 days Meditation retreat in USA. Booking is still open. Join us now.
OSHO MEDITATION RETREAT IN USA-2011
Posted by : OWF - Friday, October 21, 2011
Facilitated by Swami Chaitanya Keerti
Swami Chaitanya Keerti facilitated meditation retreats in the US. The Art of Inner Ecstasy was conducted by Swami Chaitanya Keerti and Ma Shivam Aparna, in Southern California, USA from September 16 to18, 2011, at Courtyard Marriott, Hesperia.

Osho Dhyan Shibir
Posted by : swprempritosh - Wednesday, October 19, 2011
Osho Dhyan Utsav Shibir at Osho Vatika, Rajkot. By Maa Yog Neelam. on 17th Nov. 2011 to 20th Nov. 2011
Osho Commune: Is this the first step towards winding it up?
Posted by : Osho Team Poona - Tuesday, October 18, 2011
Pune's Osho Commune is embroiled in controversy since the past few days regarding its petition in the ity Commissioner's office in Mumbai to ''gift'' a part of its property to an obscure trust. Is it just a property deal or an attempt to shut shop?
Osho's Pune commune now riven by property dispute
Posted by : Osho Team Poona - Monday, October 17, 2011
Mumbai, October 15
Osho Rajneesh's 35-acre commune in Pune's upmarket Koregaon Park area is once again in the eye of the storm. This time, a section of the spiritual mystic's followers have accused the trustees running the organisation, mainly foreigners, of attempting to sell the Rs 1,000-crore property to a Pune-based developer linked to a top Maharashtra-based politician.
OIF APPLICATION TO CHARITY COMMISSIONER
Posted by : OshoTeam Poona - Monday, October 17, 2011
BEFORE
THE HON'BLE ITY COMMISSIONER
MAHARASHTRA STATE, MUMBAI
AT MUMBAI
[Application No. -________of 2011]
Oshodham, Delhi
Osho Dham has to remain closed for now due to the Coronavirus. Once the situation gets normalised we will look forward to seeing you again. Till then, stay safe and continue to Meditate & Celebrate. His Blessings!!

April 20-22
Meditate Celebrate
April 23-26
Osho Meditation Camp
April 24-26
Restorative Yoga: The Art Of Relaxing and Healing
April 27-30
Meditate Celebrate

May 1-3
Vigyan Bhairav Tantra
More...
Krishna The Man and his Philosophy
The Sound of Running Water
Amar Sandesh
Relaxation

Osho Talks On Sex Energy
Past The Point Of No Return
Gita Darshan, The Bhagavad Gita, Adhyay 1 & 2
भारत समस्याएं व समाधान
Glimpses of a Golden Childhood
Secrets of Yoga
Glory Of Freedom
The Royal Way - Sufis: The People of the Path
Osho On Zen The Art Of Enlightenment
Right Or Wrong ?